The dedicated and passionate team at Business Events Tokyo, with an extensive network throughout the city and reliable partners, will bring your business events to vibrant new levels. Allow us to help you unlock Tokyo's potential as a premium business events destination.
Proven track record as an Asia Pacific academic hub
305 international conferences in 2019
The sixth most popular city in the world for Association Meetings
143 Universities
Fantastic opportunities to engage with key persons in academia/research and industry/business
Financial and in-kind support for eligible meetings
Sustainable choices for your business events
Our Support
Tokyo provides organizers of international association conferences with financial and in-kind support to ensure that the meeting is efficiently planned, local resources are optimized, and all efforts are made to promote attendance.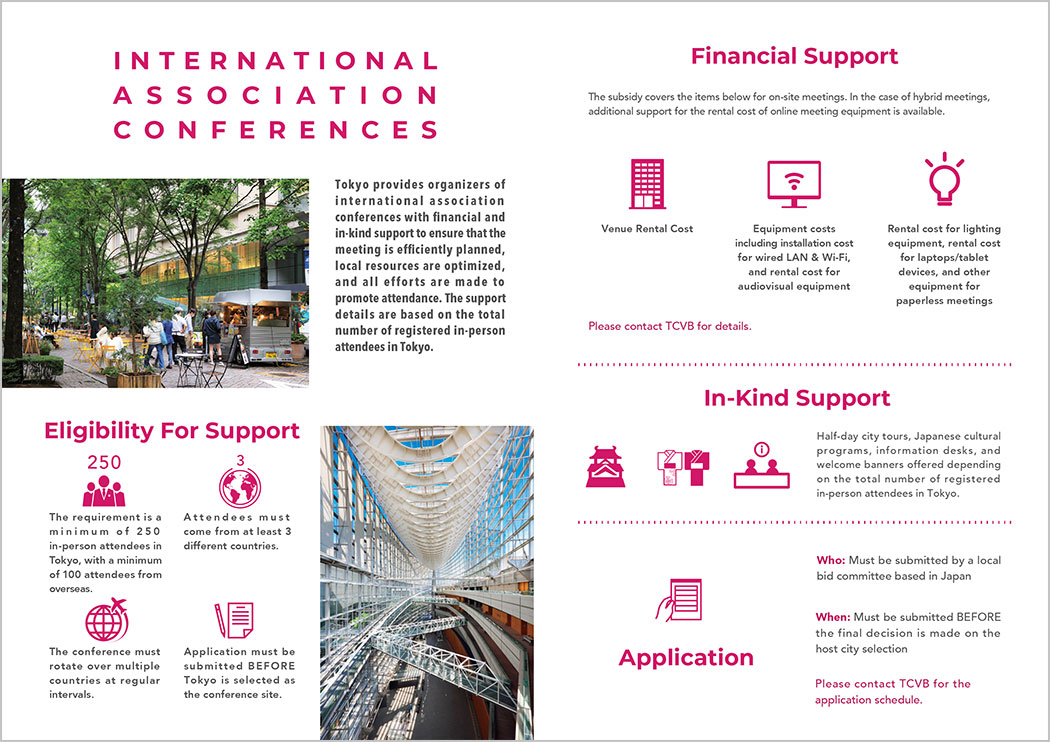 Connect with Local Partners
Make Your Conference Special