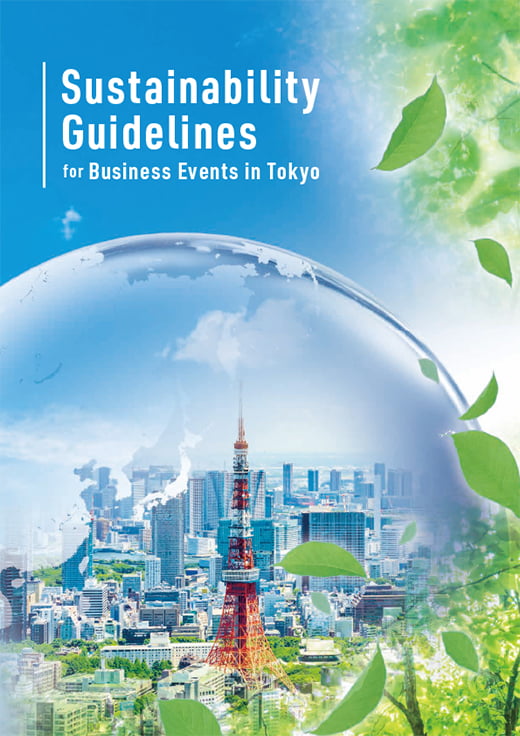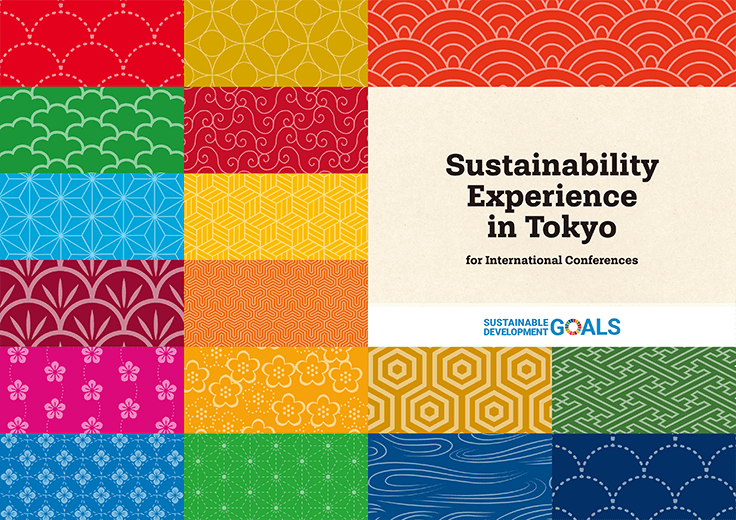 There has been increasing interest in the Sustainable Development Goals (SDGs) and sustainability worldwide in recent years. Tokyo is no exception and is actively engaging in reducing waste and greenhouse emissions and putting great emphasis on respecting diversity, with an aspiration to contribute to SDGs. During the U20 Tokyo Mayors Summit in May 2019, the Tokyo Metropolitan Government declared a goal named "Zero Emission Tokyo" to contribute to the world's net-zero emissions by 2050. From then on, the government has been working hard to raise public awareness of a sustainable society.
To be in line with the government policies, Business Events Tokyo team has been making efforts to raise awareness of the optimal level of sustainability in the business events industry. Starting with the publication and distribution of the booklet "Sustainability Guidelines for Business Events in Tokyo," the team provides continuing education to the local industry.
As the next step, Tokyo launched a series of "Sustainability Experience in Tokyo" programs to offer ideas to international conference organizers aiming to make their events in Tokyo more sustainable.
Tokyo has a long and rich cultural history, which could be traced back some 400 years when known as "Edo," and we are confident that the city has abundant resources to entertain international conference visitors. We believe the programs presented here integrate the essence of Tokyo's rich traditional culture and history with SDGs perspectives.
We have strong confidence that these programs will make the guests' stay in Tokyo more satisfying than ever. We also hope that planners make good use of these programs, which aim to contribute to the achievement of SDGs while offering guests the opportunity to experience unique activities and immerse themselves in the traditional culture of Tokyo.
Business Events Tokyo team will keep inspiring the local partners to shift Tokyo's business events into more sustainable events.