Watch dealers from China have fruitful Tokyo meeting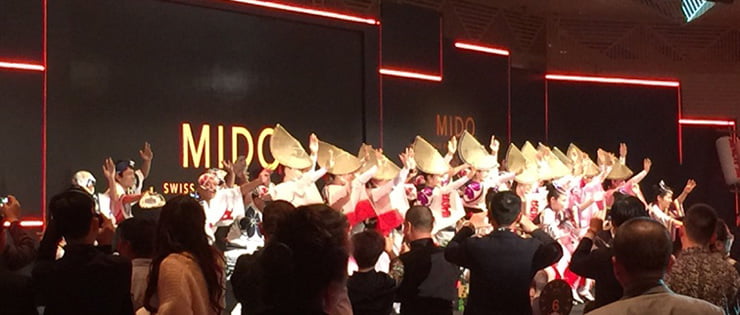 Event Name: MIDO 2014 Tokyo Dealership Meeting & Product launch
Event Organizer: MIDO, SWATCH GROUP
Date: 3-6 November, 2014
Attendance: 400 from China
The MIDO brand is one branch of the Swatch Group, the biggest company in the watch industry. The dual purpose of this trip was for the dealer's meeting and a new product launch.
Our event in Tokyo this time was very successful, and earned positive replies from invited clients. Tokyo is special for its efficiency and excellent services.
Ms. Stephanie Wang, Vice President of the Mido Division at Swatch Group (China) Ltd., explains: "As the biggest city in Asia, as well as the world, Tokyo is a destination attractive to our attendees. Since we hadn't held such a dealer's meeting in 4-5 years, expectations were very high, and client satisfaction was a top priority." She continues about why Tokyo was selected: "Nice location, unique culture, good shopping experience, and short distance for an easy flight."
The group's stay in Tokyo was for four days.
After arrival, a welcome dinner was hosted in an Izakaya-style restaurant exclusively reserved for the group. The Business Events Team at the Tokyo Convention & Visitors Bureau (TCVB) arranged for dance and music entertainment by Geisha, who were the focus of attendees enthusiastically taking photos. The second day had the group heading to Asakusa and Tokyo Tower for sightseeing, a group photo opportunity, and casual networking among the 320 watch dealers.
"Tokyo Tower, one of the symbols of the capital, looks impressive. It coincidentally connects to our new product whose design inspiration is another famous tower, the Eiffel Tower," Wang adds.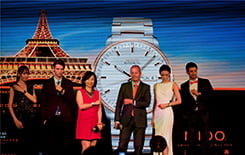 In the evening, the product launch was held at dinnertime in the ballroom of the Hilton Tokyo. The venue was decorated in the brand's color and product motif. A traditional Awaodori dance was arranged by TCVB to the delight of attendees.
TCVB also offered souvenir chopsticks and the earlier warm welcome at the airport. Wang comments on how "the gift is a very good idea since Japanese traditional techniques went into making it. The entertainment was also well received because it reflects the unique Japanese culture."
On the third day, attendees enjoyed free time to explore sights on their own, from Shinjuku, Harajuku to Ginza and Akihabara. Wang reflects on how "the service in Japan's retail industry is really inviting and warm to foreign visitors. All staffs demonstrate professional capability and sincerity. The tax refund process is much more convenient than what we have in Europe."
Attendees flew back to China the following day, with fond memories and souvenirs.