MICE Future Action 2020: Symposium in a "New-normal" Style
Exactly one year before the Olympics, Tokyo organized a very significant event to showcase various forms of event management under the "new normal." It also demonstrated the very effective work of DMO Roppongi (one of the Leading Areas for Business Events in Tokyo) during the pandemic, when new measures are necessary.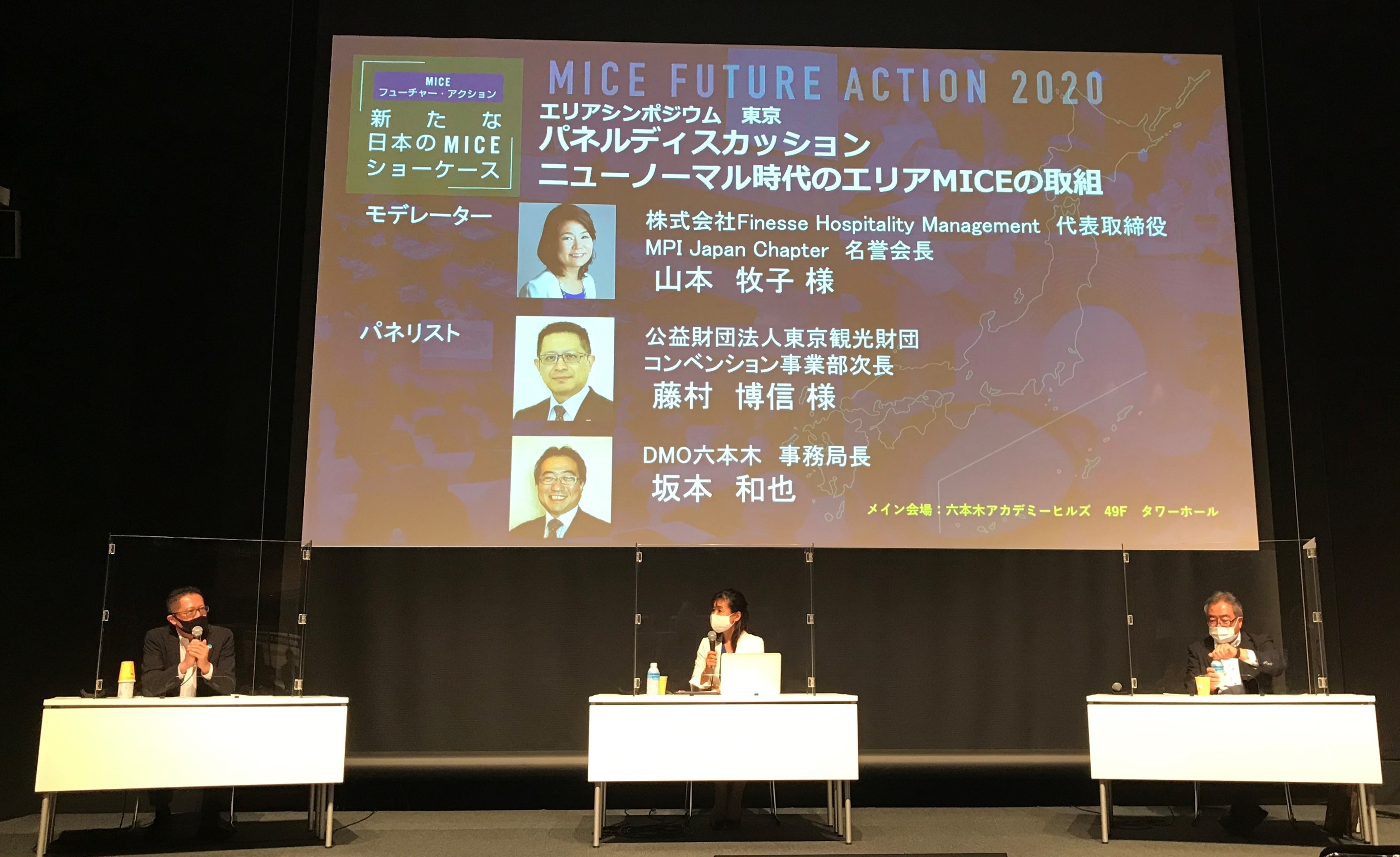 The MICE Future Action Symposium was held at Roppongi Academy Hills on July 24. This hybrid showcase connected online convention venues in 10 cities nationwide. All venues were prepared in accordance with safety guidelines. The event was a great success, with over 2,000 people participating in person at the venues, as well as online. Roppongi Academy Hills served as the main venue for the keynote speeches and the Area Symposium.
The safety measures employed by DMO Roppongi were introduced during the event in a presentation titled "Introduction of New Coronavirus Countermeasures Taken by DMO Roppongi Member-Companies." Mr. Kazuya Sakamoto, Executive Director of DMO Roppongi, presented a masterpiece of interviewing, filming and editing information he gathered from member facilities. He introduced the examples of Roppongi Academy Hills, Akasaka Intercity Conference, Tokyo American Club, Roppongi Hills Club, Toraya, Nogi Shrine, and Hotel & Residence Roppongi.
Introduced in the informative video were the layouts used to maintain social distancing between participants, the installation of acrylic boards and other dividers at the reception desks, and antivirus coating. Furthermore, he also introduced the examples of additional safety measures taken by member-companies that will be very helpful for future event management and, above all, will reassure event participants that infection countermeasures are being practiced.
A panel discussion, titled "Areas for Business Events Initiatives in the New Normal Era," was moderated by Ms. Yamamoto, Honorary Japan chapter Chair, Japan chapter of Meeting Professionals International, and President of Finesse Hospitality Management Co., Ltd., who represented meeting planners of Japan. The discussion included the following panelists: Mr. Fujimura, Director of the Business Events Team in the Tokyo Convention & Visitors Bureau, and Mr. Sakamoto, Executive Director of DMO Roppongi. They discussed the daily efforts of DMO Roppongi in the area of Business Events.
Business Events Tokyo introduced the city's initiatives related to the pandemic, such as the dissemination of relevant information. Panelists noted that holding an event now requires thorough adjustments between planners and hosts, and hosts must respond flexibly in many aspects, including prices. They also stressed that, since it is necessary to have the same approach when welcoming inbound groups or when preparing Business Events bids, it is essential to organize study sessions and information-exchange meetings to make flexible approaches possible and to make this another strength of DMO Roppongi.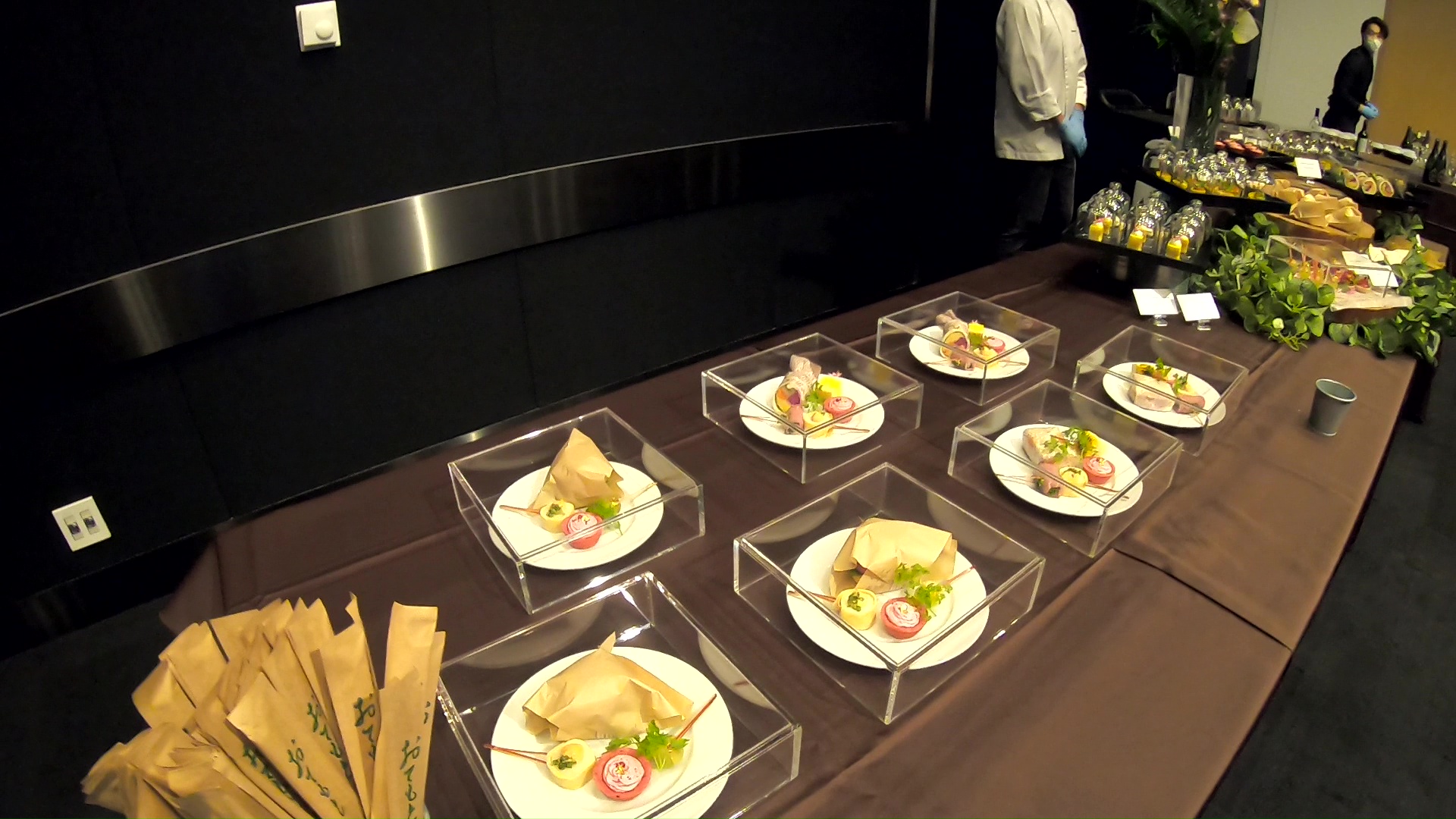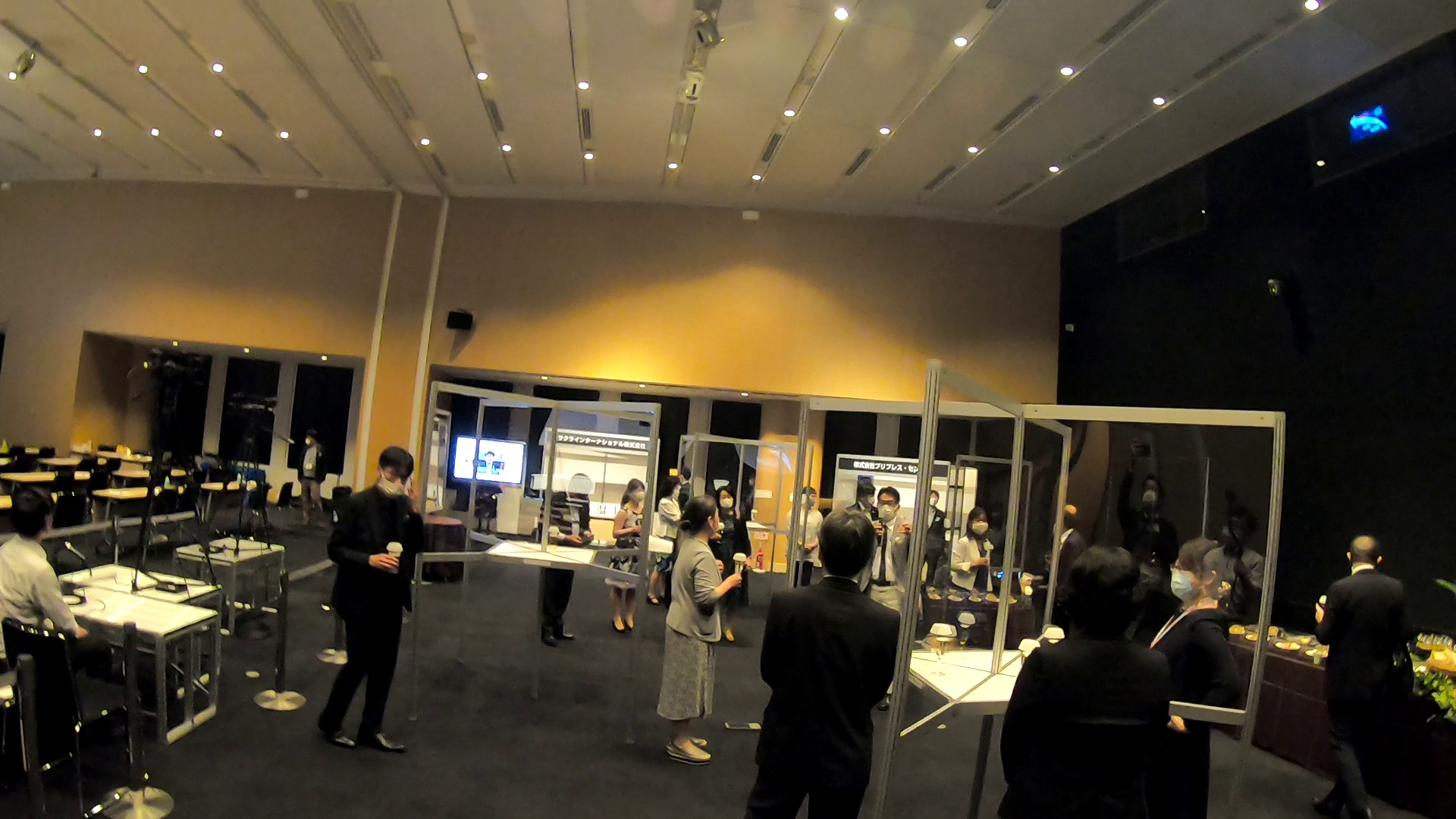 A social gathering was held after the symposium with all necessary safety measures in place. Thanks to Sakura International (the event production company), the installed cocktail tables were divided into four or two places to avoid face-to-face contact, so participants could enjoy their cocktail without any worries. The food was displayed on the table, and the caterers from CITABRIA handed it, arranged on one plate, to each guest. Indeed, it was a splendid showcase of a new buffet-style party under this "new normal."
Business Events Tokyo will continue to follow the efforts of the Leading Areas to collaborate with the member-companies, and will regularly introduce initiatives to business events planners.