Pass The Baton! - The Great Tokyo Odyssey 2020 Successfully Tests A Socially Distanced Marathon
The Business Events Tokyo Team were proud participants in a special socially distanced relay charity marathon, The Great Tokyo Odyssey 2020 (#GTO-2020 / #NTTM). This successful all-industry event took place on September 6th.
Just when the industry needed a rousing call, this event came and proved that ideas and creativity will turn invisible challenges to the new normal life event solution.
Teams from a total of 23 MICE companies and organizations passed an air baton, one team to another to complete the 57.8 km loop of Destination Tokyo. Participants ran, walked, and grinned their way through Tokyo's streets and past many of the metropolis' great icons.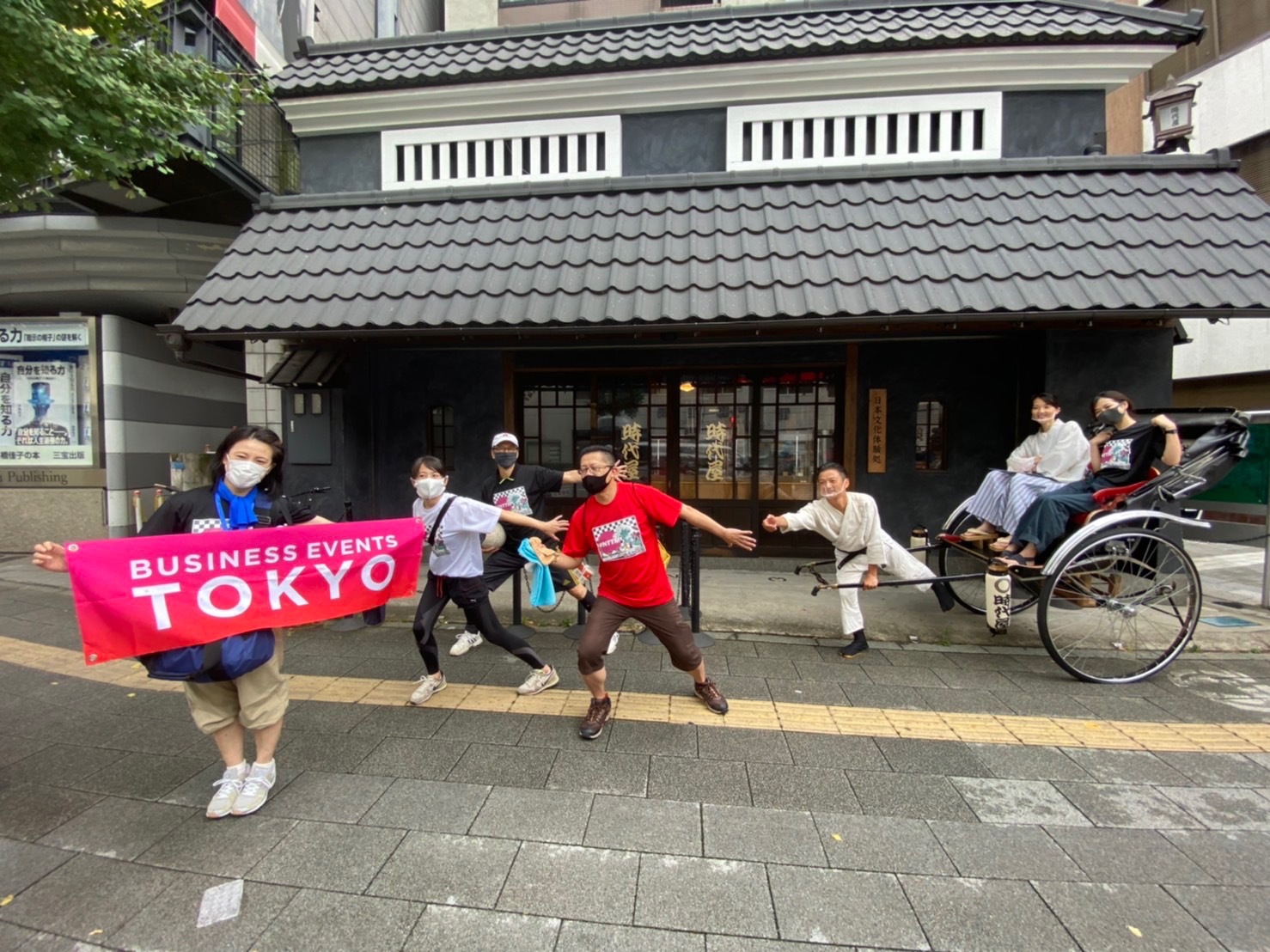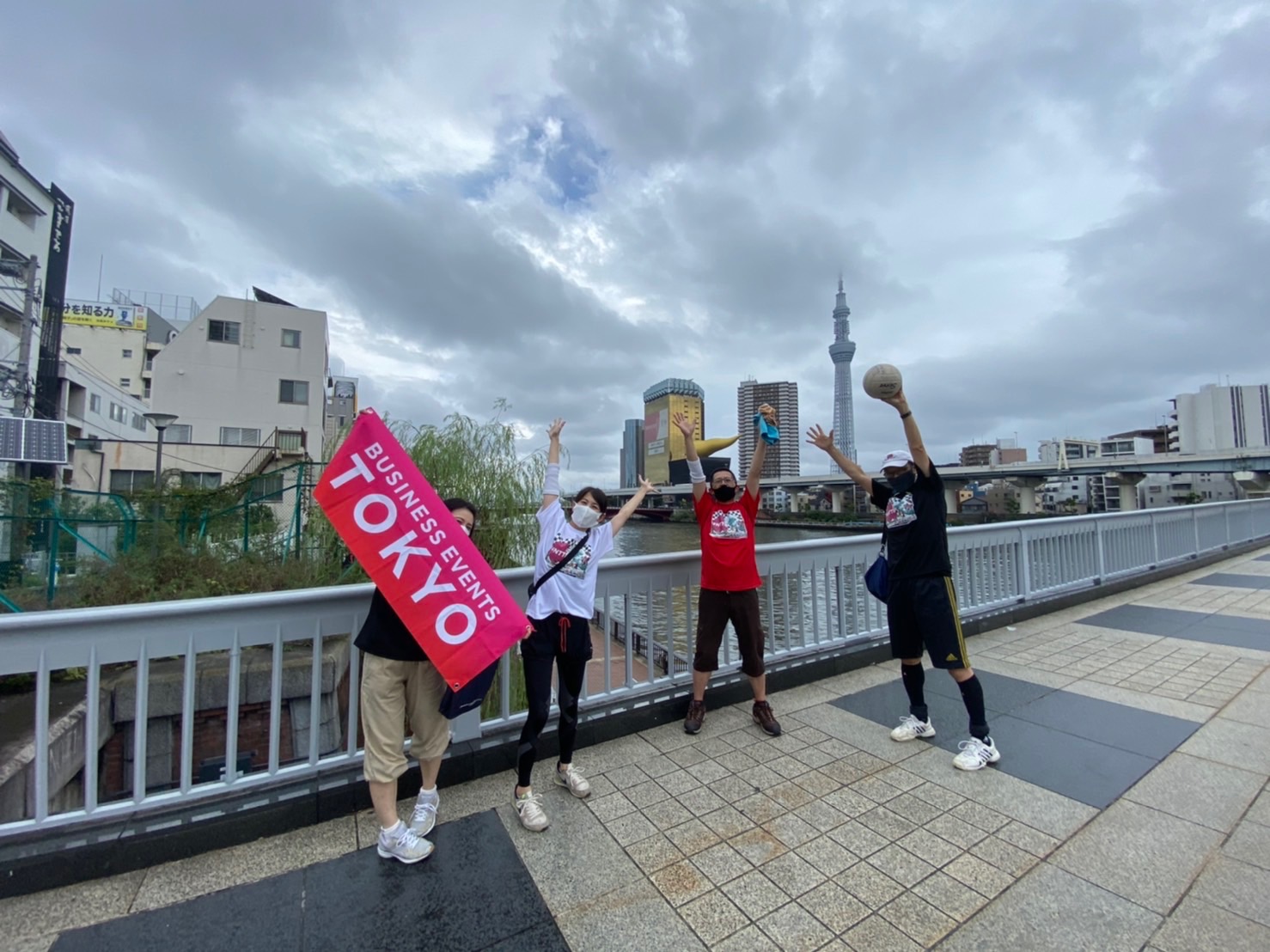 The day was founded on the motto of "safety-first", as measures to protect against coronavirus ranging body temperature screening, mask wearing and strict social distance maintained between runners.
Jumping in with great enthusiasm, The Business Events Tokyo Team was excited to create a social distanced photograph collage with Ninja pre-event. On event day, we took the theme of volleyball and ran with it, except for the moments that we stopped to pose in character with various famous Tokyo city views. Our shots can be seen on the event's social media channels.
Teams competed in a friendly way, of course to be the best leg in the route. DMO Roppongi and DMO Tokyo Marunouchi worked meticulously on the route selection to cite the best photo spots in their area. The story continues on the various entrants social media, so you might have chance to see us very soon!?.
Team Tokyo Runners were commented, "The sports theme challenges were fun! We believe that this event has woken up Tokyo MICE industry and our colleagues" (Meeting Venue)
"Real-time social media broadcasts were very effective, it was exciting to watch the baton gradually closing in on us, till our turn came! A very smart idea for the event" (Hotel)
"We are happy to be the part of the team Tokyo and this event reminds us the pleasure of MICE events, great idea event, it has recharged our power for the future." (Transportation Services)
The coronavirus-responsible rules were a key feature of the uniqueness of this event. It has proven that ideas and creativity turn challenges into solutions for life and business under the new normal.
Tokyo, we are "Exceptional Quality. Expanding Possibilities."
Business Events Tokyo with our partners are ready, we keep moving forward.
Instagram:https://www.instagram.com/thegreattokyoodyssey/