Momentum for the One Young World 2022 Tokyo Summit
One Young World Tokyo Caucus 2020 Successfully Held In Hybrid Format
One Young World Japan Committee (OYWJC) held the 2020 One Young World (OYW) Tokyo Caucus at BMW Tokyo Bay in Odaiba, Tokyo from October 23 to 25. This gathering was a kick-off event for the OYW Summit to be held in Tokyo in May 2022. About 30 OYW Japan Ambassadors (participants of past global summits) planned, designed, and executed the 3-day event together with numerous corporate and organizational partners. The event was designed to take advantage of both in-person and online participants with careful attention paid to health and safety protocols. The physical audience was limited to a daily maximum of 110 people, socially distanced, which included the Caucus speakers, partner representatives, volunteers, and the general media. The event was live streamed to over 3,500 people from 46 countries in what is deemed a huge success for everyone involved.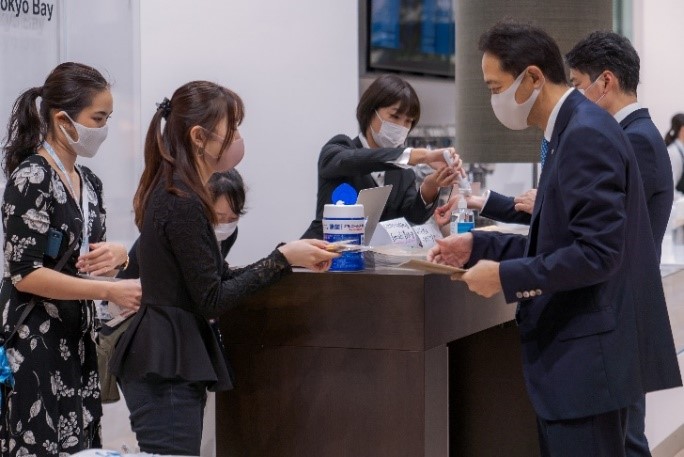 OYW is the world's largest global summit of over 2,000 next-generation young leaders from over 190 countries and regions around the world. They gather every year to network with global leaders in various fields to discuss achievements in SDGs, challenges the world is currently facing, and possible solutions. According to Mr. Kimihito Okubo, the Chairperson of OYWJC, mindset is everything. It takes guts to demonstrate the leadership necessary to solve today's global issues. It is vital that our young Japanese leaders not only possess this mindset but also truly embrace diversity ​such as race, gender, religion, generational gaps, etc. This is why "Building A Sustainable Future Through INCLUSIVE LEADERSHIP" was selected as the main theme of the Tokyo Caucus.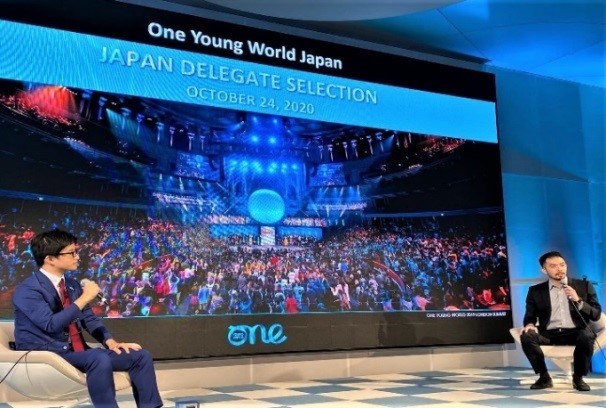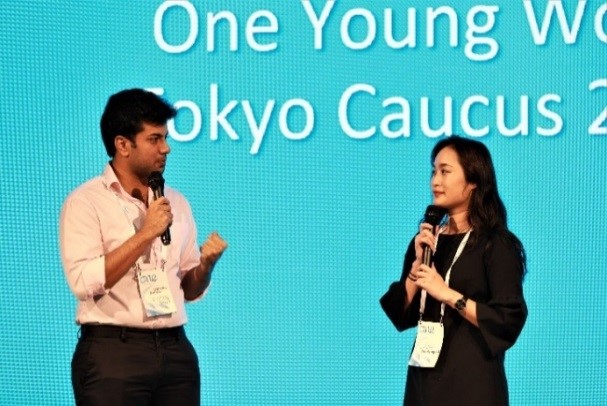 In our interview with Mr. Kimihito Okubo, we asked for his thoughts after the successful completion of the Caucus and his aspirations for the OYW Summit to be held in Tokyo in 2022.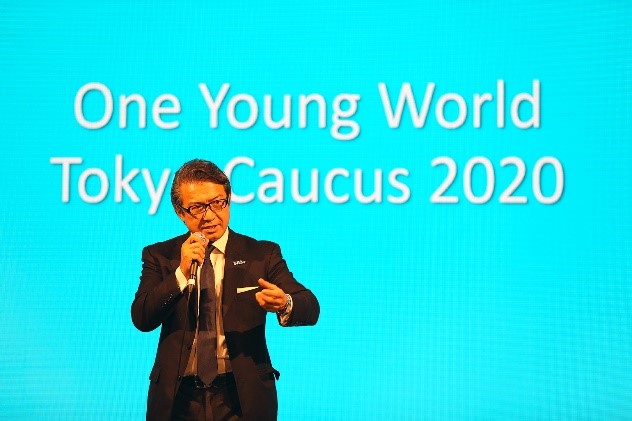 "In this New Normal we were seeking new ways to connect our young leaders through events like this not only in Japan but around the world so that we attain REAL outcomes while still prioritizing health and safety for all stakeholders. In the months leading up to the Caucus, every single Ambassador was an active team member that shared existing skills while joining forces to attain new ones. They had to come up with solutions on the fly as new challenges presented themselves and they exceeded my expectations as well as the expectations of our partners. I think this was clearly communicated to everyone who joined the event.
For the world to truly become ONE and to move people's hearts we have to stimulate rational thought while also being considerate and sensitive of everyone's values. In the lead up to and in the few days after the Caucus, we reached over 300,000 people online via our social media. We connected to 46 countries and fielded questions from many viewers online, including an online networking session. So, I feel that the outcome of the 3-day event has been enormous. OYWJC and all of the OYW Japan Ambassadors are determined to improve our outreach, learn from our mistakes, and make every effort to contribute to solving the multitude of social issues as we grow closer and closer to the OYW Summit in Tokyo in 2022. OYW is not just a place for discussion. We emphasize action. Precisely because of this, we will continue to engage in joint projects with our strategic partners, cooperate with local, regional, and national government organizations, and create meaningful content with our friends in the media. Together with them and other powerhouses, from the Tokyo Summit in May 2022 and beyond, we will keep inspiring the world from Japan sharing unique messages, actions, and contemporary Japanese values."
Tokyo Convention & Visitor Bureau will keep providing information on best practices by introducing various examples of new business events held in Tokyo.
For more information on One Young World Japan and the 2022 One Young World Tokyo Summit, please visit https://oywj.org and https://www.oneyoungworld.com/summit-2022.