Hospitality Innovation with Inclusive Design: Happo-en Introduces "the Future of Communication with DX"
One of Tokyo's picturesque and unique venues, Happo-en, organized a hybrid seminar called "The Future of Communication with DX" this April. The Happo-en Produce Team showcased innovative communication styles suited for this new era, in addition to several techniques that allowed online and in-person participants of this hybrid event to coincide within a single event hall successfully.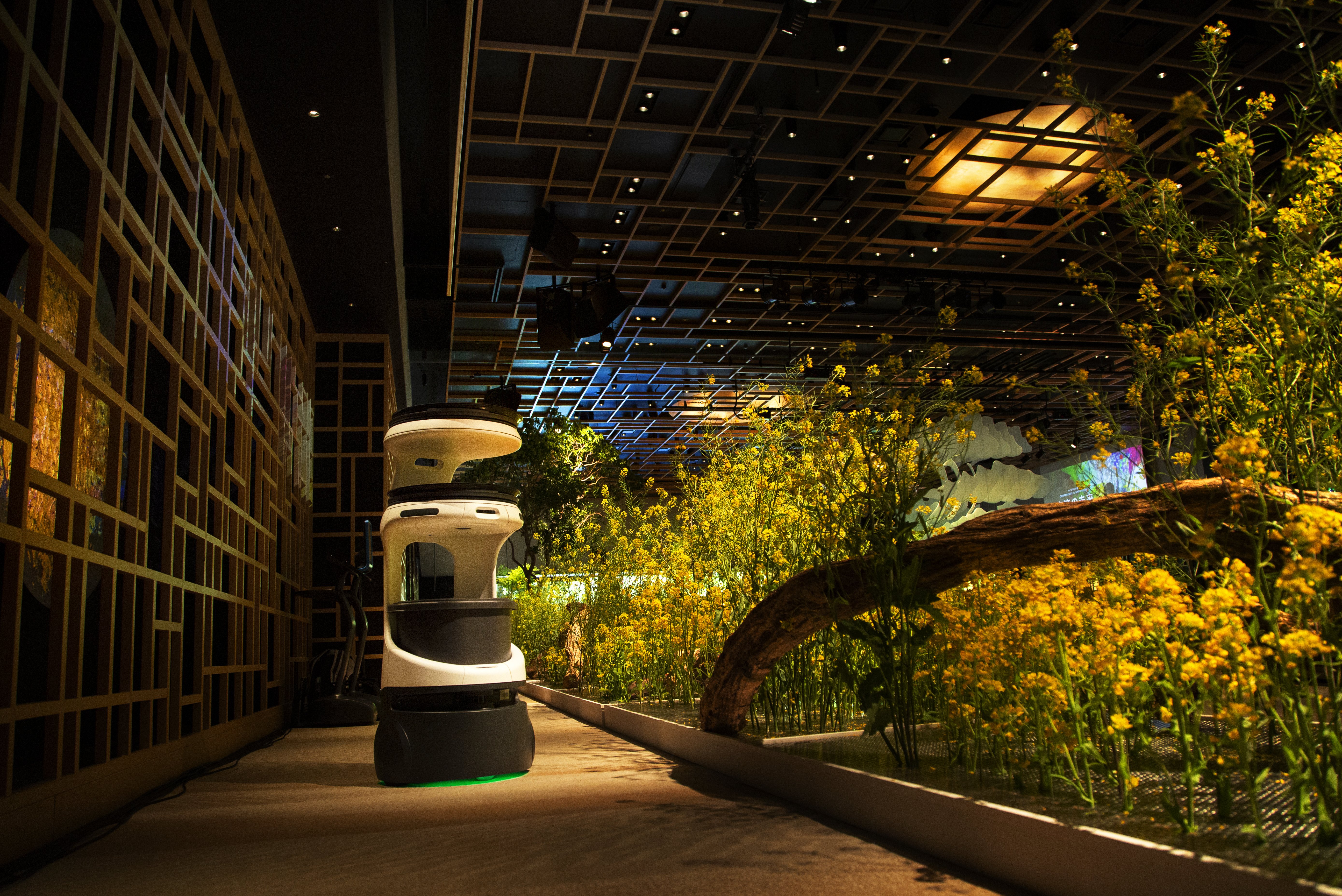 Happo-en invited participants to interact and experience food delivery that was carried out by food service robots, a service that has never been implemented before now. In addition, a recently developed layout, which combined tables of various heights and shapes, allowed for 1.5 to 2 meters between each participant. To create a comfortable atmosphere, background audio which was created using the frequency calculated from an average heartbeat rate, was played throughout the seminar.
In an era of coexisting with COVID-19, large events can seem daunting; however, approximately 200 people who participated in person had the option to join the seminar from any location, such as the garden or restaurants, while eating or working, and could move freely throughout the venue. All of this was made possible through Happo-en's new communication strategy. As a result, Happo-en received numerous compliments from participants, mentioning that the area never felt crowded or stuffy throughout the entire event.
Business Events Tokyo will continue to introduce initiatives taken by our industry partners to ensure that Tokyo is an ideal and exciting city to hold your next event. The team is ready to support organizers in planning an unforgettable event in this new era.