IAEE - Are Hybrid Events Really the Way Forward?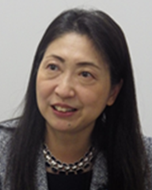 The 43rd IAEE International Conference was held in Tokyo at the National Graduate Institute for Policy Studies from 31 July to 4 August 2022 under the theme of "Mapping the Energy Future - Voyage in Uncharted Territories" The Conference was held in a hybrid format and attracted a total of 650 delegates including 400 in-person attendees 240 of which were from overseas. Amid the many academic sessions and networking opportunities, there was also a Japanese cultural program complimentary of TCVB where delegates could experience the Japanese traditional arts of origami and chigiri-e during their stay. TCVB had the chance to interview the Conference Organizing Committee Chair, Ms. Yukari Niwa Yamashita, as the lively event drew to a close.
Now that the Conference has reached a successful conclusion, what were your impressions of the event?
As the Conference was delayed 1 year, all delegates were very happy to meet finally, and we were relieved the Conference was such a resounding success. We had to overcome many problems regarding hosting an event during the pandemic and immigration procedures. I am thankful to everyone who helped us overcome these difficulties to host a memorable and safe conference. This was also the first hybrid event in our Conference's history, and I'm confident we also delivered a satisfactory event for our colleagues online.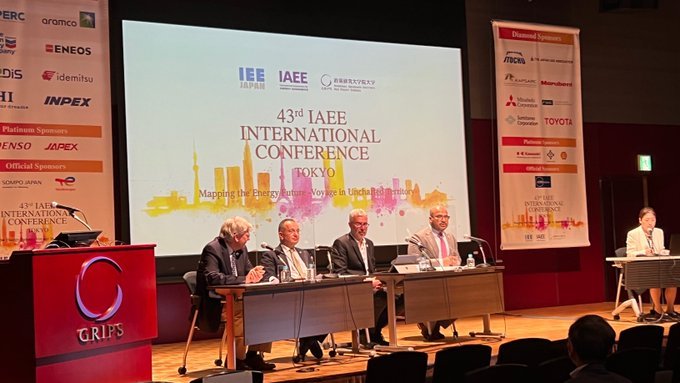 What infection prevention measures did you take during the event?

We took all the usual preventative measures like social distancing and temperature checks to ensure the safety of all delegates was a top priority. Ensuring all participants wore masks was our biggest worry. We had masks for all participants on-site and communicated the situation's urgency to all delegates to gain their full cooperation in this regard. There were also 200 test kits available for the 400 in-person participants and a list of English-speaking doctors was prepared to assist overseas delegates who got sick. I am happy to say that due to our robust infection control, not even one onsite delegate needed to see a doctor, and we proved we can deliver onsite events safely!
What was the biggest challenge?
The biggest challenge was hosting the Conference amid the uncertainty resulting from the COVID-19 pandemic. The call for papers was last September when COVID-19 restrictions had been relaxed, but it was still too early to know what situation would present itself for the event itself. Cases were rising until January, and there was worry that we would have to have a completely online event with uncertainty regarding the event format until March. This lack of decision-making information meant we had to remain flexible in all planning stages. The hybrid format was also a challenge as we were unfamiliar with the unique requirements of hybrid conferences, contributing further to the uncertainty. Hybrid events are far more costly than in-person-only conferences, so there were many budget considerations. However, we overcame these challenges for an engaging conference.
Did you take any measures regarding sustainability?
Regrettably, we had to keep the rooms well-ventilated to ensure the safety of our delegates, which meant the air-conditioning was less efficient, and the Conference was less sustainable as a result. However, as a Conference on energy, sustainability is very important to us, and many of the sessions were about creating a sustainable future with renewable energy, etc. We must show our commitment toward sustainability with actions and not just words to achieve energy security and ensure the survival of the human race. We were fully committed to creating an environment where we could have these important practical discussions without sugarcoating reality.
What networking opportunities did your conference have?
I believe networking is hugely important as meeting for in-person discussions is much more inspiring and leads to the innovation required to progress in our field. Lunch and coffee breaks were a great opportunity to network with our colleagues from Japan and abroad. We were pleasantly surprised by the number of delegates who attended the in-person Conference. However, I still regret that we could not warmly welcome more of our overseas colleagues as networking is at the heart of a conference like ours and completely indispensable. It just is not possible to create the same quality networking opportunities for online attendees.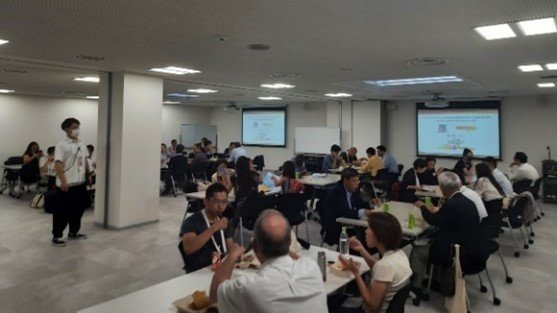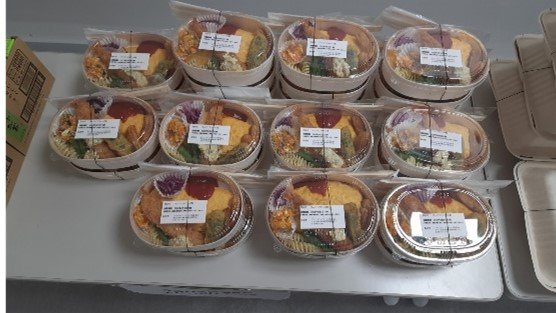 How was Tokyo as a destination?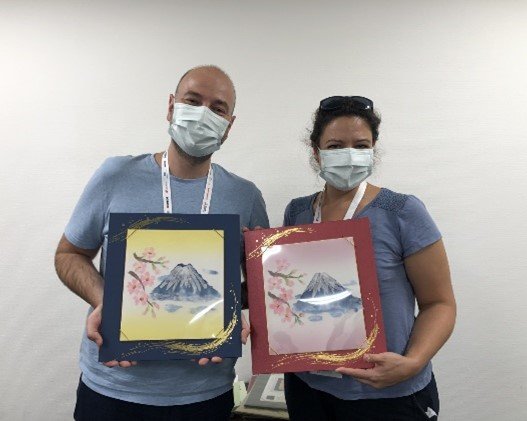 Tokyo is a wonderful destination for businesspersons as it is safe, clean, convenient, and has everything one could ever want out of a city. Tokyo is incredibly varied and has a unique blend of the traditional and ultramodern as well as endless dining options. Many young delegates want to visit Tokyo for conferences to experience this one-of-a-kind metropolis for themselves. I sincerely wish this is our last hybrid conference, and the entire IAEE community can one day gather in Tokyo, enjoy this great city and engage in the dynamic in-person discussions that define our Conference and drive our research. Hybrid events just aren't the same.