Perfect Entertainment for Gala-dinners Introduced during TCVB's Co-hosted Online Event
Every year, TCVB offers a wide variety of programs suitable for corporate events and incentive travel in Tokyo. Some programs while fun to watch, are even more enjoyable when you participate and try the activity for yourself. One such example is "Tokyo Koenji Awa Odori", a form of the authentic Japanese dance, Awa Odori.
"Tokyo Koenji Awa Odori" originally started as a festival to revitalize Koenji's local shopping district. It has since grown into a large-scale and vibrant event that attracts 10,000 dancers and 1 million spectators and is well known as one of the highlights of Tokyo summer. The lively and dynamic dances are perfect entertainment for a gala dinner.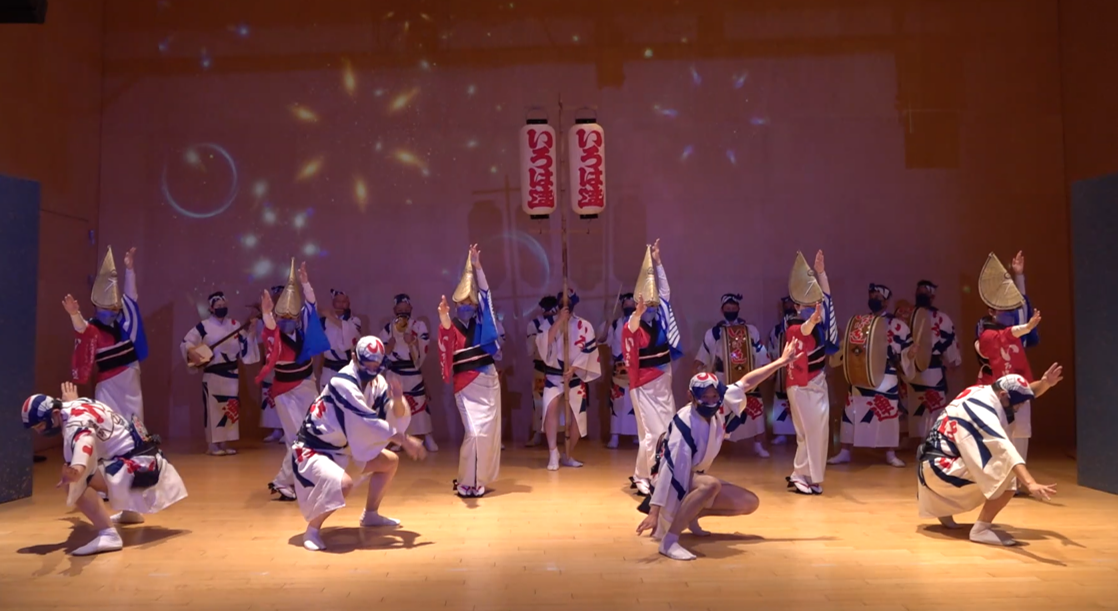 During the online PR event for Europe that we co-hosted with Okinawa Convention & Visitors Bureau in January we virtually introduced "Tokyo Koenji Awa Odori. This exciting activity was a great success. Everyone learned the moves and danced together over webchat, experiencing this vibrant element of Tokyo's culture from abroad.
In Tokyo, this is also offered as an in-person activity. Participants learn how to move their hands and feet to the two-beat rhythm by watching the choreography of dancers. Then they can dance together, providing a truly unforgettable local experience. Dancing in unison to the cheerful music brings about a pleasant sense of well-being and team unity.
Our Business Events Team offers many spectacular programs for participants to enjoy. When planning for your next event, choose to experience the rich local culture of Tokyo by once again enjoying in-person activities and events.