New Venue Beyond Your Wildest Dreams - RED° TOKYO TOWER
Are you looking for a venue from the future? Located in FOOT TOWN at the base of the iconic Tokyo Tower, a new cutting-edge esports park, which is the largest in Japan, opened on April 20. The total space of approx. 5,600 sqm RED° TOKYO TOWER offers everything from esports to board games. The venue spanning three floors feels like something out of a sci-fi movie with artistic and high-tech spaces that organizers can rent for events.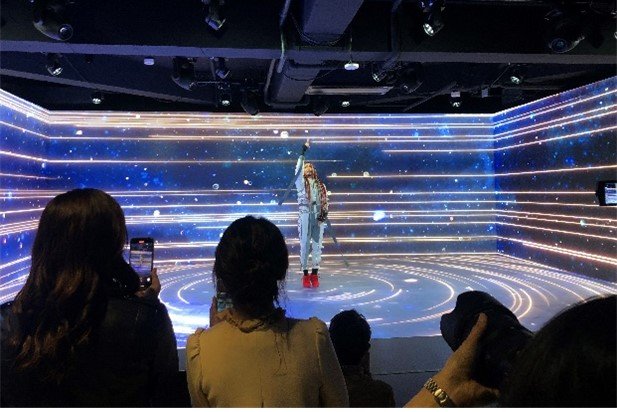 The fifth floor is home to RED° TOKYO TOWER SKY STADIUM, a large space ideal for events, live entertainment and gatherings with a state-of-the-art 50 sqm stage comprised of four high-resolution LED panels. TV screens in various locations around the room provide a view of the stage from anywhere within the space. Conveniently, there is also a spacious bar located nearby. Making full use of the latest extended reality (XR) technology, this space is perfect for live entertainment and can accommodate 100 to 150 people sitting and 200 to 250 standing. Participants will feel like they are visiting the future due to the high-tech design of the space ideal for next-generation digital entertainment and the cutting-edge fusion of the real and virtual.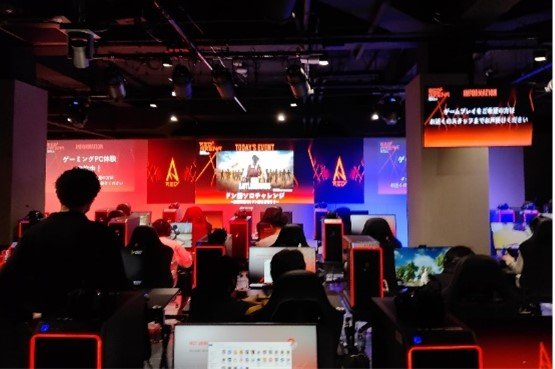 Another space available to rent, the RED° ARENA, is also found on the fifth floor. It is an ample 214 sqm area fully equipped with 32 easily movable gaming PCs/chairs and a large LED screen. For those who want to try PC gaming, an esports instructor is present, making it an approachable experience even for beginners.
Additionally, nostalgic retro games and high-tech VR experiences are located on the third floor, and the fourth floor is home to a variety of hybrid games combining technology and physical sports. Board games and poker give further options for those who want a break from computer games meaning there is truly something on offer for everyone.
Many of the games can be played in groups, providing unique team-building opportunities. HADO, a dodgeball-like game, which up to 6 participants can play together, and the chance to fly mini-drones are just a few examples.
Want to hold a memorable event at one of the most iconic landmarks of Tokyo's skyline while providing exciting team-building opportunities with a futuristic touch? RED° TOKYO TOWER is the perfect destination.
For more information please contact TCVB.