The Future is Bright for Tokyo as a Business Events Destination - Interview with Director of Business Events Tokyo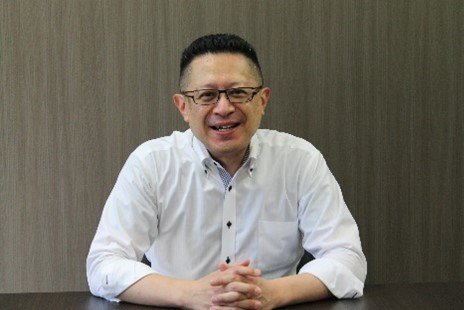 As business events make a global comeback and Tokyo welcomes back foreign delegates, the Director of Business Events Tokyo at Tokyo Convention & Visitors Bureau (TCVB), Mr. Hironobu Fujimura, gives a few words on the current trends in our industry and what the future holds for events in the world's most dynamic city.
1 What do you see as the current trends in the Business Events industry?
As the situation steadily improves, I see susta
inability as the biggest trend in the Business Events Industry. I believe it is more than simply a trend as it is something everyone will have to pay great attention to from now on when planning events. Technology is also becoming increasingly important with the rise of hybrid events, and meeting planners desire new and unique experiences specific to the destination.
2 Can you tell us more about sustainable initiatives in Tokyo?
As one of the world's leading cities, Tokyo takes sustainability extremely seriously. The Tokyo Metropolitan Government formed "Carbon Half", a plan to halve greenhouse gas emissions by 2030 to achieve global net-zero emissions by 2050. In light of this situation, Tokyo's business events industry has also been proactive in its contributions to SDGs and is initiating various sustainable practices.
In addition to the "Sustainability Guidelines for Business Events in Tokyo," TCVB released the "Sustainability Experience in Tokyo for International Conferences," - fascinating cultural programs where participants can learn about local, sustainable initiatives and longevity. Our most recent release is the "Online Sustainability Experience in Tokyo for International Conferences" allowing participants to contribute to sustainability virtually. We are ready to assist planners, from the meeting itself to environmentally friendly ideas for activities and team building.  
3 How do you see the role of technology in events in Tokyo?
Tokyo is known worldwide for its cutting-edge technological research. There aren't many other places where you can participate as an avatar robot while actively communicating with other attendees or experience robot waiters during coffee breaks and receptions. Meeting venues are no exception. I am confident Tokyo will continue to innovate and live up to its reputation as a technological powerhouse.  
4 What do you believe are Tokyo's unique selling points for meeting planners?
Tokyo prides itself on its safety and cleanliness. In an era where safety is paramount to everyone's well-being, high hygiene levels and exceptional all-around cleanliness are very much an inherent part of Japanese culture.
Year by year, Tokyo adds new Unique Venues for an event like no other, and organizers can currently utilize seventy-three spectacular facilities.
Lastly, together with Tokyo Metropolitan Government, we offer extensive financial and in-kind support programs for conferences and corporate events which come to our city. These support programs have just been updated and improved upon. We are always happy to help organizers get the most out of our fantastic city in any way we can. Please do not hesitate to get in touch!