In-Person Events in Tokyo Go from Strength to Strength
Following the excitement of the "IC Collaborative Expo Corner in Japan International Welding Show," held at Tokyo Big Sight on the 13-16 of July, "The 75th IIW Annual Assembly and International Conference" (IIW 2022) was hosted in Tokyo at the Grand Nikko Tokyo Daiba Hotel from 17-22 July and was also a resounding success. The Conference was delivered in a hybrid format with robust infection control measures such as antigen test kits available on-site and social distancing in spacious meeting rooms, ensuring the safety of all in-person delegates was a top priority amidst the 7th wave of Covid 19 infections. The event was held under the theme of "Innovative Welding and Joining Technologies to achieve Carbon Neutrality and promote Sustainable Development." Delegates from related industries worldwide were warmly welcomed to Tokyo, where they gathered for the first time in 3 years to exchange ideas, network with colleagues, and visit the exhibition booths of sponsors while enjoying the indispensable experience unique to in-person events. The Conference attracted approximately 580 delegates to the in-person event, including about 270 participants from overseas, and the online event was attended by 270 for a total of 850 participants.
Additionally, participants had the chance to experience Japanese culture through a well-received tea ceremony program provided free of charge by the Tokyo Convention & Visitors Bureau (TCVB). After a short Japanese tea ceremony, participants enjoyed green tea and traditional Japanese sweets for a unique twist on their coffee break.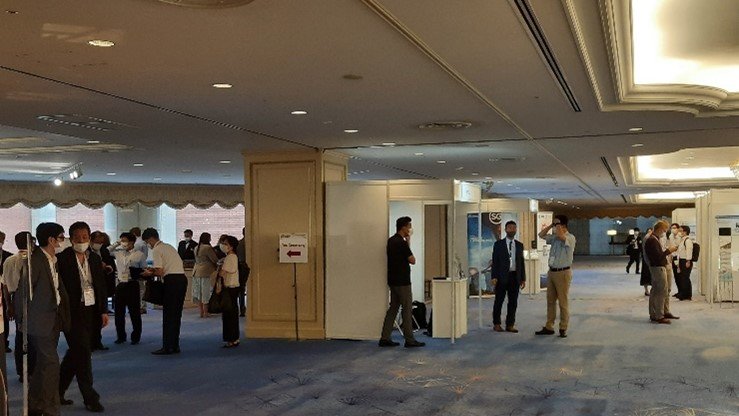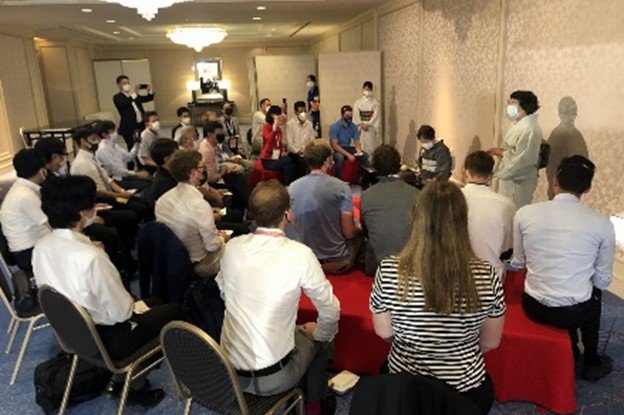 IIW 2022, as the first-ever hybrid event and the first in-person IIW Conference since 2019, was a symbolic gathering in every sense of the word and continues the recent trend of successful in-person international events in our city. IIW headquarters said, "The event's success will pave the way for the return of in-person conferences." As one of the world's top destinations, the charming city of Tokyo is expected to attract international conferences and their delegates further and continue this dynamic return to more in-person events.