Tokyo's Newest Bid Win of International Conference on Artificial Intelligence in Education to be Hosted in July 2023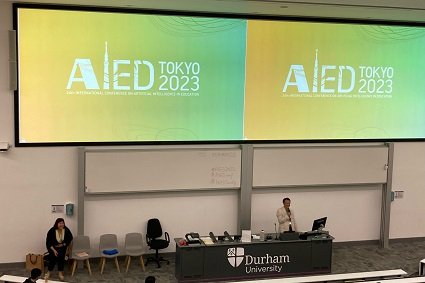 Tokyo Convention & Visitors Bureau (TCVB) is delighted to announce that Tokyo has placed the winning bid to host the International Conference on Artificial Intelligence in Education (AIED 2023). The Conference will provide opportunities to share and advance accumulated knowledge in computer science, education, and psychology. Simultaneously, it will promote extensive research and development of interactive and adaptive learning environments for learners of all ages across all domains.
The Conference will be held at the Hitotsubashi Hall on the campus of Hitotsubashi University, one of Japan's most prestigious national universities, from July 3 to July 7, 2023. It is expected to attract 300 participants from around the globe and will be delivered under the theme "AI in Education for a Sustainable Society."
TCVB is committed as a strong partner to the Conference and its local organizing committee. For AIED 2023, TCVB will provide financial and in-kind support to ensure that the meeting is efficiently planned, local resources are optimized, and all efforts are made to promote attendance.
The convening of this Conference in Tokyo - the center of academic activities of numerous research-oriented societies - will significantly impact academia in Japan. The Tokyo Metropolitan Government and TCVB will continue to offer support to deliver a successful and unforgettable AIED Conference in Tokyo.