Insights into Tokyo's Flourishing Business Events Industry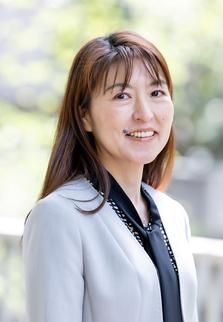 The Director of Sales of business events at the Tokyo Convention & Visitors Bureau, Kana Nomoto, gives a few words on the latest sustainable initiatives, new steps in utilizing technology, and the support TCVB currently offers to organizers planning to hold their events in the world's most vibrant city.
● Can you tell us about the sustainable efforts/ initiatives in Tokyo?
Being one of the world's major megalopolises with a large population and numerous industry activities, Tokyo takes sustainability very seriously. In July 2021, the Tokyo Metropolitan Government publicized the "Tokyo Sustainability Action," an initiative based on Tokyo's long-term strategy toward a sustainable future. The action plan includes a voluntary review of the measures taken and the progress toward achieving SDGs and submitting a public report on its results to the United Nations.
In alignment with government policy, our team has been making continuous efforts to raise awareness of sustainability in the business events industry. Our most recent action was publicizing the "Carbon Footprint Calculator for Business Events in Tokyo" in March 2023. The Calculator is meant to support meeting organizers in understanding how much environmental impact their business event in Tokyo may have. We hope planners will actively utilize it to determine the CO2 emissions of their meetings and take specific action for sustainable event management.
● Please tell us about utilizing technology in events held in Tokyo.
High-level technological expertise is essential for business events nowadays, and Tokyo is the perfect destination for high-tech, state-of-the-art meetings. This year we published the TOKYO MICE Technology Guidelines to introduce advanced technologies that can be applied to business events held in Tokyo, now and in the future.
The Guidelines contain 15 technologies and images of their utilization. Our promotion video on the Business Events Tokyo website, shows how technology can boost your event and make it inclusive and comfortable for various attendees. The use of telepresence avatar robots for remote business negotiations, high-precision positioning technology for people flow analysis, and simultaneous interpretation guides for speech multilingualization and transcription are just a few examples of the application of technology in business events.
● Are there any new support programs from TCVB and TMG for event organizers?
As many of our readers may know, TCVB and the Tokyo Metropolitan Government offer financial and in-kind support to international association meeting organizers to ensure that their meeting is economically successful and that the attendees bring back fond memories of their experience in Tokyo. We have various programs that will benefit both the organizers and the attendees.
For corporate meetings and incentives, we have upgraded our special offers for events considering coming to Tokyo. In addition to the renewed entertainment and team-building activities introduced on our website, we started a new offering of a venue rental subsidy program for corporate events.
TCVB firmly maintains a close relationship with our local suppliers so that we can be the one-stop shop for event organizers by supporting efficient planning, attendance promotion, and smooth event delivery. We are happy to guide you in getting the most out of our marvelous city. Please do not hesitate to contact our team.