Exciting FAM Trip for Meeting Planners and Media to the Enchanting Capital
The Business Events Team of Tokyo Convention & Visitors Bureau (TCVB) invited meeting planners and writers from Asia on two FAM trips from September 4 to 8 and 11 to 15, 2023 to promote Tokyo as a business events destination through cultural experience programs and site visits to unique venues, city facilities, and hotels, all selected with consideration for their unique potential for corporate meetings and receptions.

The cultural experience program included a vigorous taiko (Japanese drum) lesson at TAIKO-LAB Aoyama, highly rated as an effective team-building and incentive attraction. Participants also experienced Tokyo's rich history and Edo (former name of Tokyo) culture by riding rickshaws through downtown Tokyo in colorful yukata (light cotton kimono).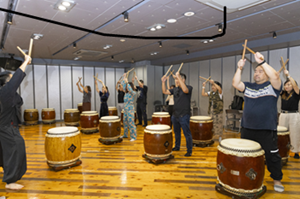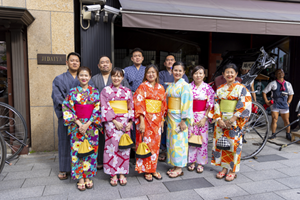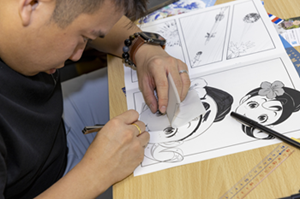 Other exclusive programs included a manga workshop in Shibuya, a district popular with younger generations, and an early morning Zazen meditation at a Buddhist temple in Hiroo, allowing visitors to experience the unique fusion of ideas only Tokyo can offer, from pop culture to meditation.
Participants visited several popular Tokyo Unique Venues and learned about their utilization. They experienced immersive digital art at teamLab Planets, savored spectacular views from Tokyo Skytree®, learned how to use the event stage at Kanze Noh Theater and screens in Club 333, and explored the main deck of the iconic Tokyo Tower.
During the inspection of Takanawa Gateway Station and the newly opened Tokyu Kabukicho Tower in Shinjuku, participants enthusiastically gathered information on large-scale city concepts and new facilities, giving them a sense of the substantial advantages that Tokyo, with its rapid development, offers.
Tokyo prides itself on numerous attractive experience programs and unique facilities. TCVB will continue to promote Tokyo's attractions to meeting planners and organizers, making Tokyo the world's choice for corporate meetings and incentive tours.
For more information and exciting ideas for your next event in Tokyo, contact the Business Events Team.